Recent Solo Shows
2013 Goethe Institut, Montréal
2012 Kunstverein Bamberg
Kunstverein Ulm
2011 Galerie Heike Strelow, Frankfurt
Werkraum Friebe, Berlin
2010 Galerie (DAM)Berlin
Galerie (DAM)Köln
2009 Galerie Heike Strelow, Frankfurt
Galerie Rottloff, Karlsruhe
Galerie Erhard Witzel, Wiesbaden
2008 Galerie (DAM)Berlin


Recent Group Shows
2013 DAM Gallery, Frankfurt
2012 "Kabinet", Galerie Gloria, Berlin.
"What I Like", Schau-Fenster, Berlin
"ART CLASH @ Sony Center, Berlin
"The Real Fake", LDSOA Gallery, Athens, Georgia, USA.
"gawPNG", Spor Klübü, Berlin
"Summersplash" Galerie, Berlin
"currents 2012? Museo Cultural de Santa Fe.
"after-duccio.com", Ventana244, New York
"Abstract Confusion", Neue Galerie Gladbeck und Kunsthalle Erfurt
"Wie gemalt", Kunstmuseum Ahlen
2011 "Abstract Confusion", b-05, Montabaur und Kunstverein Ulm
"Biomorph", Arp Museum Bahnhof Rolandseck
"Sternklar", Zweigstelle Berlin
"Color in the Minds Eye", Central Booking, New York
2010 "Gratwanderung", Neuer Kunstverein Aschaffenburg"
-weiss-, KISS, Untergrönningen
"Mirrors of continuous change", Ilju + Seonhwa Gallery, Seoul, Korea
"Wie gemalt", Kunsthalle Erfurt
2009 Prague Biennale 4, Prague, Czech Republic. "Natural Histories" Central Booking, New York 2008 "MINUS SPACE", P.S.1 Contemporary Art Center / MoMA, New York.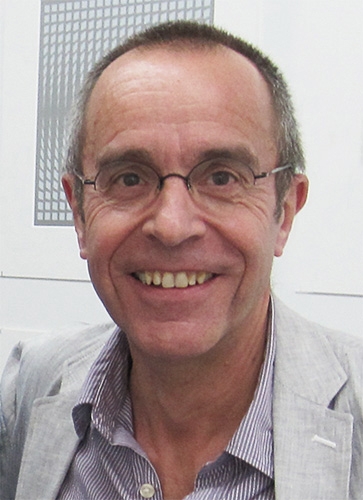 Gerhard Mantz
Born 1950 in Neu-Ulm, Germany,
lives in Berlin